DISAPPEARANCE OF SUSPECT FOCAL NODULAR LESION IN THYROID.
Disappearance of suspect focal nodular lesion in thyroid as per testimonial and documentation that you find hereunder.
Treatment was done with Physiospect and Zapper
Crohn's Disease
I would like to bring to the attention of anyone in need, that the synergy of the Clark method, the new Physiospect as well as an accurate properly integrated nutrition, have produced an unexpected result in the treatment of Crohn's disease that I could define currently in remission without 'chemical destruction of the immune defenses. Caution is required with this chronic autoimmune disease but the quality of results produced by all the above mentioned actions and perseverance allowme say that the quality of life has been positively influenced in a short time, with a resumption of normal daily activities (school, work, hobbies) that the disease had gradually made ​​ impossible. Thank you for introducing me to this new method that has helped to reach the goal of balance.
Kindly, mother of S.
LOBULAR BREAST CANCER
In June of 1998 I was diagnosed with infiltrating lobular cancer in the right breast. A quadrantectomy followed at the European Institute of Oncology (MI).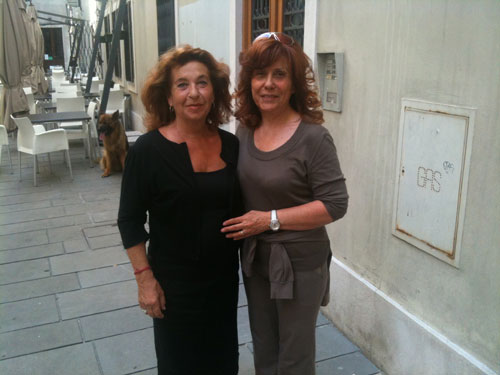 In April of 2009 I had a recurrence in the right area supraclavicular. The biopsy gave an infiltrating lobular carcinoma grade 2.
I immediately started the protocol of Dr. Clark and followed the directions meticulously and with the continued support of Dr. Albicocchi.