Welcome to the Dr. Clark Information Center
…the informative website about Dr. Hulda Clark
We are experts in Dr. Clark protocols and therapy. Our goal is to give you:
EVERYTHING YOU NEED TO KNOW ABOUT DR. CLARK AND HER PROTOCOLS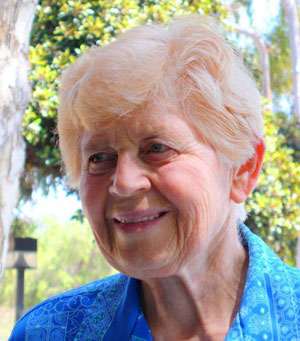 Dr. Hulda R. Clark, PhD.
1928 - 2009

"From time Immemorial healthy people have held sick people hostage"
With this informational website we want to help you become familiar with the remarkable findings of Dr. Clark while we remain as neutral as possible about Dr. Clark and her protocols so that you may decide for yourself.
Through our website we want to show you how the application of Dr. Clark's work will improve your health and well-being in a simple but effective manner.
By doing so, this will enable you to follow Dr. Clark's quote:
Step into a new world. A world without chronic diseases.
Step out of your old world. It has kept you a prisoner.
Try something new. The prison has no walls. It has only lines. Lines that mark the ground around you. Inside the lines are your old ideas. Outside are new ideas that invite you to step over and escape your prison. Dare to try these new ideas and your illness promises to recede. In a few weeks it can be gone
Dr. Clark's approach is that of Self-Health.
"Self-health means keeping yourself healthy. Doing it yourself"
Some keywords in the Clark therapy are:
Hulda Clark • Clark Zapper • Syncrometer
Parasite cleanse • Liver cleanse
We look forward to helping you know what these and many more are all about and how to use her cleanses and devices.
Please feel free to contact us with any questions you have after reading the information we have placed on this site.
As a service, we post a list of professionals and therapists who apply the Clark protocol and also list some sources of distributors who are committed to Dr. Clark's standards for product purity.
WHO WAS DR.CLARK
Dr. Hulda Regehr Clark was born on October 18th, 1928 in Rosthern , Saskatchewan Canada.
She began her studies in biology at the University of Saskatchewan, Canada, where she was awarded the Bachelor of Arts in 1950, Magna Cum Laude. Dr. Clark was awarded a Master of Arts degree, with High Honors from the University of Saskatchewan. After two years of study at McGill University, Dr. Clark was awarded her Doctorate degree in physiology by the University of Minnesota in 1958. Dr. Clark studies throughout focused on biophysics and cell physiology.
Dr. Clark established a nutritional consulting practice in the late 1960's as a complement to her university research at the University of Indiana. In 1974 when Federal research funds were eliminated, she began private nutritional consulting on a full time basis. She obtained a naturopathy degree at the Clayton College of Natural Health.
New Book - For our Italian Visitors and Members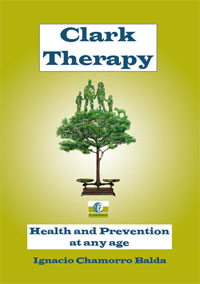 The therapist and naturopath Clark Ignacio Chamorro, has written a book practical and easy to follow on its application of the Protocol Clark in the treatment of about 10,000 patients . I find it a very useful book, particularly practical as a guide Clark. Personally, I appreciate that you mention that every single supplement Dr. Clark has used, mentioning what good and proper dosage. You can order the English version or view online.
For our Italian visitors and members order here.